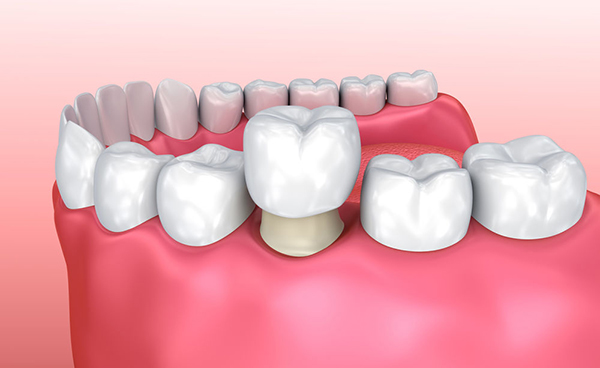 If you're looking to fix a misshapen, broken, weakened, or discolored tooth, someone may have recommended dental crowns. But what's a dental crown and what does it do?
What is a dental crown?
The teeth can get damaged due to injury, decay, cavities, or wear and tear. They may lose their original shape, weaken, or look unattractive.
A dental crown is a cap placed over the tooth to strengthen and improve its appearance. Once attached, it becomes the visible part of your tooth.
Dental crowns offer a solution if fillings aren't enough. Similar to fillings, they can be made of different materials.
Who needs dental crowns?
Your dentist may recommend getting a dental crown for the following reasons:
Protect decayed or weakened teeth
Keep fractured teeth from breaking
Restore broken or damaged teeth
Support dental fillings
Restore original tooth shape
Secure dental bridges
Cover dental implant or tooth with a root canal
Protect teeth that are prone to decay and cavities
Different types of crowns
Here at First City Dental in Saint John, New Brunswick, we look at different factors when recommending a material for your crown.
We consider the location and function of the tooth, the amount of natural tooth left, and the colour of the surrounding teeth. We also consider your habits and lifestyle.
Here are the common types of crowns available:
All-ceramic or porcelain crowns. They're ideal for restoring the front teeth due to their natural appearance. They may also work if you're allergic to metals. However, they can be prone to chipping or damage due to pressure.
Porcelain fused to metal. Porcelain can be colour-matched to the teeth for natural-looking results. However, the metal under the crown may be visible and appear like a dark line. The porcelain may also chip or break off over time. But other than that, this type of crown is durable and may work for back teeth or as support for bridges.
Metal. Metal, such as gold, can also be used for dental crowns. The advantage of metal crowns is their strength and longevity. They aren't vulnerable to chipping and can withstand heavy chewing forces. They're also less invasive as they require less of the tooth to be filed down. Their disadvantage is they're easily noticeable.
A dental crown can last for more than 10 years with proper care and good dental hygiene habits. Its actual lifespan varies depending on the amount of pressure it's exposed to due to its location in your mouth.
What to expect when getting dental crowns?
Getting a dental crown usually requires two dental visits. Here's what you can expect during the procedure:
Your dentist examines and prepares the tooth. They may take X-rays to see the position of the tooth and the bone around it.
Depending on the condition of the tooth, your dentist may recommend getting a root canal treatment first.
The tooth is filed down to make room for the crown. Metal crowns are thinner so they don't require much of the tooth to be removed.
Your dentist takes an impression of the tooth and sends it to the dental laboratory. In the meantime, you need to wear a temporary crown to protect the tooth.
Your dentist removes the temporary crown and cements the permanent restoration. They may use a local anesthetic to help you feel comfortable throughout the procedure.
Dental crowns can also be made in one day with the help of computer software.
Instead of manual impressions, your dentist uses an intraoral scanner to take accurate impressions of your mouth. The impressions are then forwarded to an in-office milling machine that produces the crown.
Learn more about getting dental crowns in Saint John, New Brunswick
We're pleased to offer this dental restoration at First City Dental in Saint John, New Brunswick. If you have more questions about getting dental crowns, please contact us today at (506) 634-2099. We're happy to assist you with your dental care-related concerns.